Why do we need bitter blockers? Bitter blocking flavors reduce the taste of bitterants and other functional ingredients that arise when you create health and wellness products, and especially when you reduce sugar.
The most common bitterants are caffeine, plant-based proteins, theobromine (found in high cacao dark chocolate), phenylindanes (chlorogenic acid found in dark roast coffee), cannabinoids, low purity rebaudioside A, OTC active pharma ingredients (dextromethorphan, guaifenesin, and omeprazole), quinine, vitamin and minerals, grains, and many other functional ingredients.

How do bitter blockers work?
There are 25 known bitter receptors, and not all bitter blockers work on all bitterants and bitter receptors. Sweegen's Bitter Blocking Technology is unique because it can work across multiple bitterants.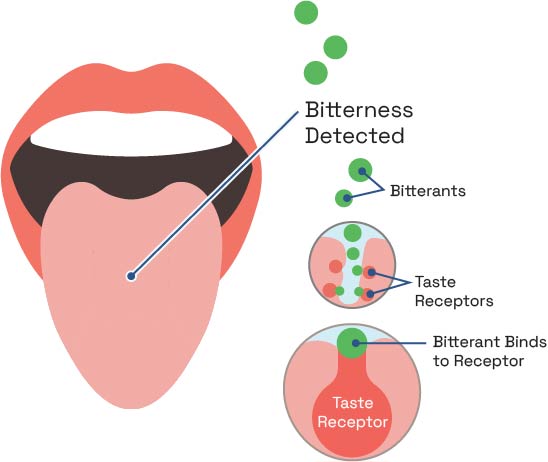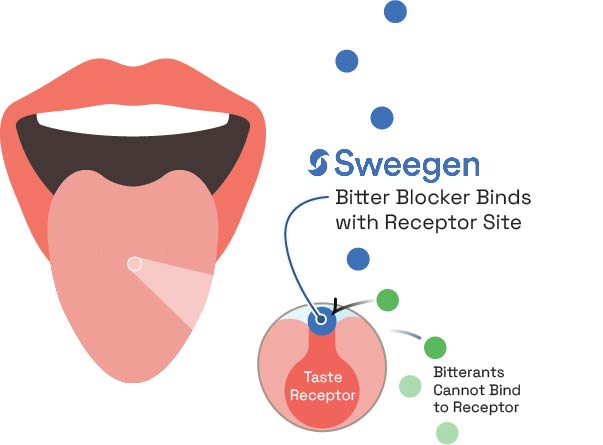 The Technology Evolution
The bitter blocking landscape is moving away from synthetic compounds to nature-based, clean label options that work across multiple bitterants. Sweegen's Bitter Blocking Technology is leading the way.
Excellent Performance: Sweegen Bitter Blocker Natural Flavor Vs Control – Bitterness Detection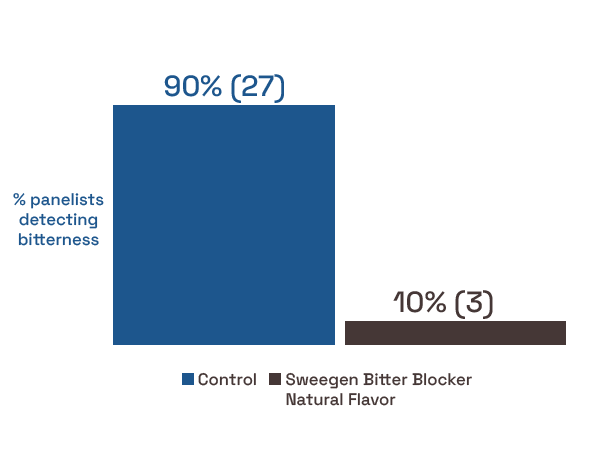 Get in touch to learn more about how Sweegen's Bitter Blocking Technology can enable your next better-for-you innovation.